MIDNIGHT IN PARIS
HAUTE COUTURE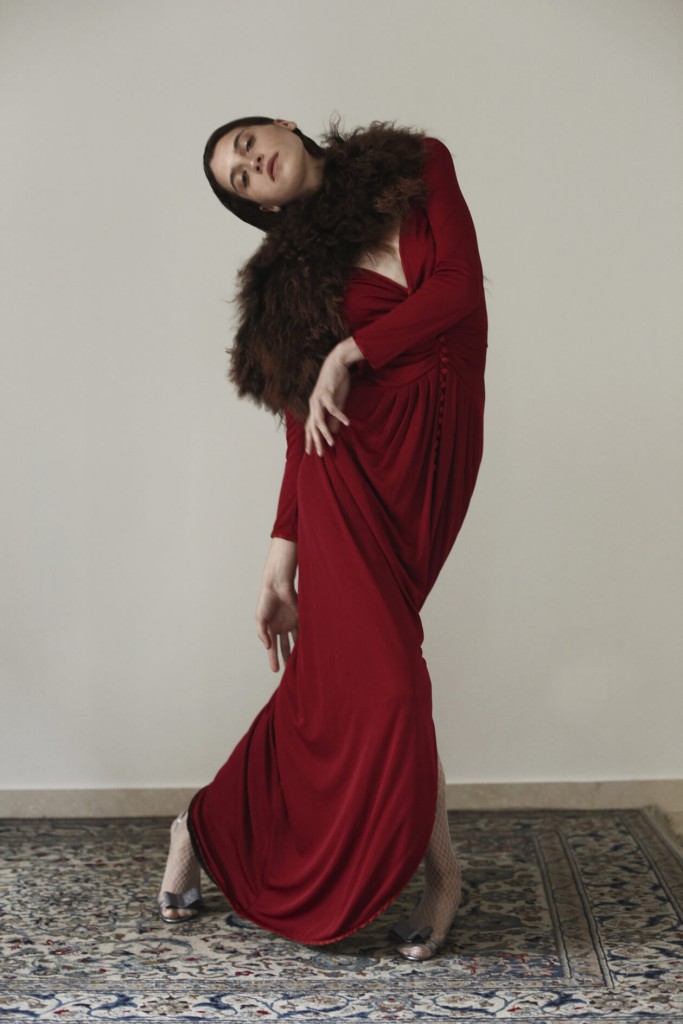 Atmosfera Belle époque per la Haute Couture Limited Edition. Abiti da sera lineari dalle profonde scollature nel dietro, maniche ampie, ricche decorazioni di paillettes, perline, cannucce in vetro, realizzati con tessuti di pura seta. Accessori in pelliccia di mongolia e visone sottolineano una nuova femminilità sobria, elegante, ma disinvolta allo stesso tempo.
Ispirata a "Midnight in Paris" di Woody Allen, il film narra la storia di Gil, uno sceneggiatore di successo che si prende una vacanza a Parigi con la fidanzata Ines per trovare l'ispirazione necessaria a completare il suo primo romanzo.
Rimasto a passeggiare in solitudine nella notte parigina, Gil accetta un passaggio su di una bella vettura d'epoca. Per incanto, l'aspirante scrittore statunitense si ritrova trasportato di novant'anni indietro nel tempo, nella mitica Parigi degli anni venti e della "Generazione perduta", su cui ha sempre fantasticato.
Qui, per una notte, incontra gli scrittori e gli artisti che a quell'epoca soggiornavano a Parigi: lo scrittore Francis Scott Fitzgerald con la moglie Zelda, Ernest Hemingway che gli offre lezioni di scrittura e di vita; e poi Salvador Dalí, Luis Buñuel, Pablo Picasso, Man Ray e Adriana…
********************************
"Midnight in Paris"
Belle epoque athmosphere for the Antonella Rossi Haute Couture Limited edition. Silky fluent evening dresses with very deep back neckline, wide sleeves, pearls, crystals and paillettes embroideries .
Mongolia and mink fur accessories underline an elegant, simple and informal femininity.
The collection takes inspiration from the "Midnight in Paris" Woody's Allen Film, in which Gil, an american successful screenwriter travels on holidays to Paris with his fiancèes Ines searching for inspiration for the end of his romance.
Gil, walking all alone in a parisian night, accepts a ride on a beautiful vintage car. Magically Gil the american screenwriter was carried back of 90 years, in Paris of the 20's, he always loved.
He meets writers and artists living in that period in Paris : The writer Francis Scott Fitzgerald with his wife Zelda, Ernest Hemingway who gives him support in writing and life; and then Salvador Dali, Luis Bunuel, Pablo Picasso, Man Ray and Adriana…